We are located at 2988 60th Avenue, Wilson, WI 54027 (715) 772-4625
When: Sunday Afternoons
September 26th through November 7th
Time: 3:00 PM to 5:00 PM
Who: Kids 6 to 18
Cost: Free!!
Where: At the Church
2988 60th Ave, Wilson, WI 54027
Register: Please register by filling out the form below
Contact: Pastor Josh Mannon @ pastorjoshmannon@gmail.com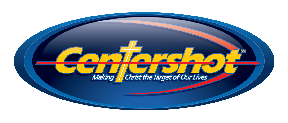 Centershot is a free archery program for children ages 6 to 18. There are times of Biblical teaching as well.
All Participants MUST register in advance. Register by filling out the form below. We need you to fill out the form for EACH child that will be attending.
There will also be a training day for everybody that will be helping run Centershot, on Saturday, September 11th from 3:00 PM to 5:00 PM. If you are interested in helping out, please contact Pastor Josh Mannon, or register using the link below, and attend the training class.