We are located at 2988 60th Avenue, Wilson, WI 54027 (715) 772-4625
Conveniently located one mile north of
I-94 on Hwy 128, take the Glenwood City exit. 2988 60th Ave, Wilson, WI 54027
Alpha is a multi-week course that creates a space where people come and discuss life's big questions.


We believe that everyone should have the chance to explore faith, ask questions, and share their point of view.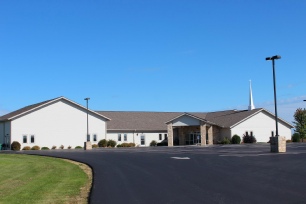 Calvary Assembly of God, Wilson WI
Contact Us
Phone: (715) 772-4625
Email: alphadinner2021@gmail.com
Facebook: Calvary Assembly of God, Wilson
2988 60th Ave, Wilson, WI 54027
What does Alpha look like?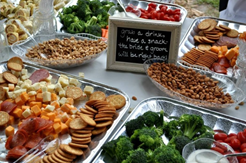 Hospitality Time
Shake off the day.
Picture a group of friends gathered to have some snacks and share life's experiences.
You can come straight from the office or the construction site, it's a casual atmosphere.
Video Session
Kick Back and Watch.
The 25 minute video sessions will present various topics about the Christian faith for small group discussions.
Small Group Discussion
Comment and Question.
Then you have a chance to share thoughts and ideas on the topic in a small group; with an honest, friendly, an open environment.
We kick off the series with an invitation dinner banquet and an introductory Alpha video. This will give you a chance to meet the onsite Alpha Hosts and see if there is more to life than this.
September 8th, 2021
Alpha Invitation Banquet
Alpha Wednesday Nights
September 8 - October 13
6:15 - 6:35 PM Snacks

6:40 - 7:10 PM Video

7:15 - 7:45 PM Discussion

7:50 - 8:20 PM Video

8:30 - 9:00 PM Discussion
Weekend Retreat
October 1st - October 3rd
This will be a time for reflection and learning about the Holy Spirit. It's not required to come Friday and Saturday nights, you could come just for Saturday only; all of the sessions will be viewed and discussed.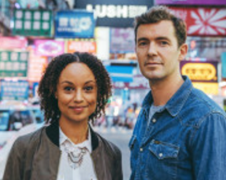 Our two Alpha Video Hosts are, Gemma Hunt and Toby Flint. The sessions were filmed all around the world, and features interviews with world-famous and inspiring stories.
Alpha Founding Host
Nikki Gumbel will also join some of the sessions to help unpack the basics of the Christian faith in an updated and engaging way.
What People Say about Alpha
• "Alpha was a safe place to say what I wanted out loud. Discussions."
• "The hardest thing about Alpha was showing up at the first night."
• "I thought following God would mean, I have to give up everything I like."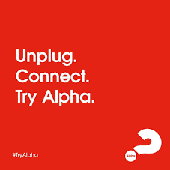 Childcare will also be available. Please make sure to RSVP at alphadinner2021@gmail.com if you will need childcare so we can make sure to have enough workers available.